Offer
Every Belgrade Card owner has 10% discount on Kafeterija in-house products & weekly promo actions.
Please contact the attraction location for reservations, working hours and to check if there any specific covid-19 restrictions in place.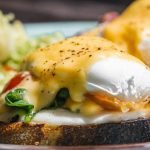 Website https://twitter.com/kafeterijabg?lang=en Kafeterija
In Belgrade, the second largest Kafeterija. This one is located next to one of the oldest cinemas – the Fontana cinema. Its a usual place where the morning begins and the day ends for all spectators, as well as the neighbors around.
Every Kafeterija has specific design, this one contain ground level and first floor, summer kids playroom, barber shop and garden.
Buses: A1, 18, 65, 72, 75, 76, 77, 78, 82, 613, 708