Offer
Every Belgrade Card owner has 10% discount on Kafeterija in-house products & weekly promo actions.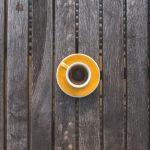 The place where the morning begins This Kafeterija is located in the new New Belgrade settlement known as A Block. Drinking the first morning coffee and relaxing with friends or family is well known to all neighbors around it.
Every Kafeterija has a specific design; this one contains ground level and a garden.
Buses: 67, 68, 73, 76, 89, 94, 95, 708
Trams: 7, 9, 11, 13