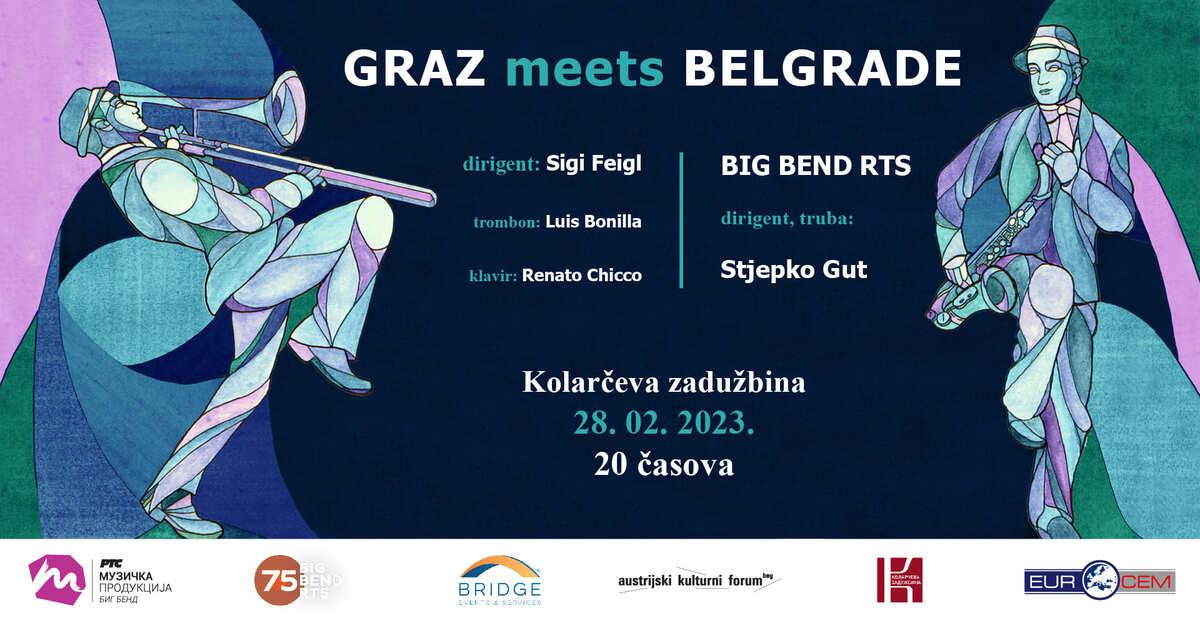 Graz meets Belgrade – Jazz In Belgrade
Jazz music has a rich and diverse history in Serbia. Jazz has been an integral part of the country's cultural landscape for over a century. The roots of jazz in Serbia especially in Belgrade can be traced back to the early 20th century, when the genre was first introduced to the country through the influence of American musicians, such as Paul Whiteman and Duke Ellington. In the 1920s and 1930s, jazz began to gain popularity among young musicians and audiences in Belgrade, and the first jazz bands and ensembles were formed. In the following decades, jazz continued to flourish in Serbia, with the genre evolving and incorporating elements of traditional Balkan music, Funk, Latin and other styles. Today, jazz remains a vibrant and important part of Serbian music and culture, with numerous jazz festivals and events being held throughout the country each year, showcasing the talent and diversity of the country's jazz scene.
Connecting two cities, Graz (Austria) and Belgrade (Serbia).
If you are in Belgrade on the 28th of February, make sure you do not miss a great evening of Swing and Latin Jazz. The event named "Graz meets Belgrade" represents a unique jazz journey where the Serbian Radio Television, RTS Big Band Orchestra will share the stage with today's leading musicians.
Luis Bonilla – Trombone. World star jazz trombonist and a professor from the Graz Jazz Academy.
Sigi Feigl – Conductor. Head of the jazz department at the University of Music and Performing Arts Graz
Renato Kiko – Piano. Professor for jazz improvisation at the Music University Graz.
Stjepko Gut – Conductor, Trumpet. Renown jazz musician from Serbia.
When: February 28, at 8 p.m.
Where: Great Hall of Kolarac
Tickets: On sale at the Kolarac box office, Studentski trg 5, 11000 Belgrade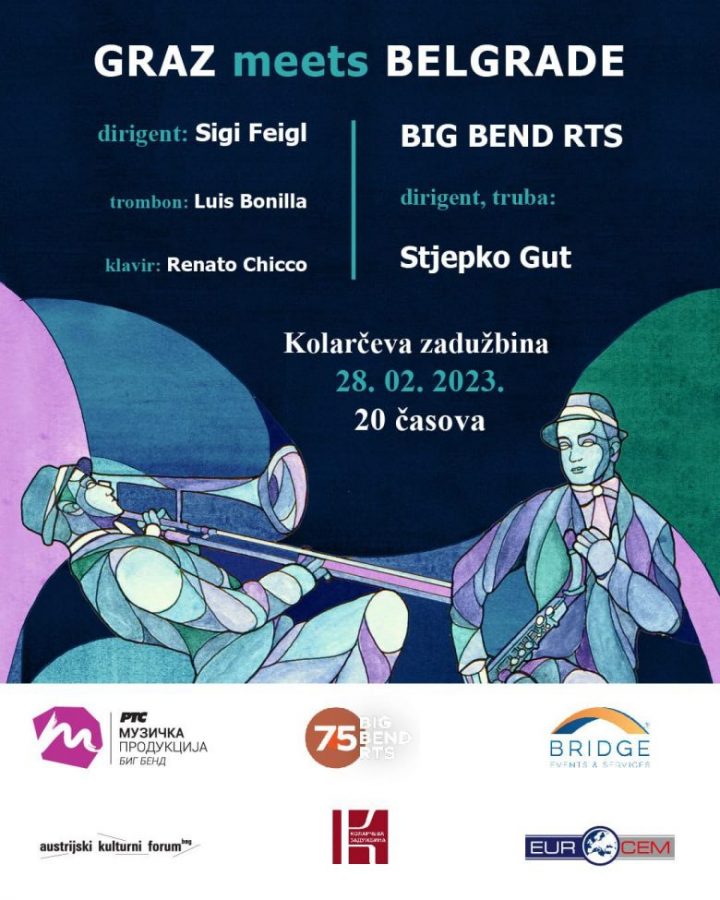 #belgradecard #explorebelgrade #visitbelgrade #belgradeattractions #jazz #jazzinbelegrade