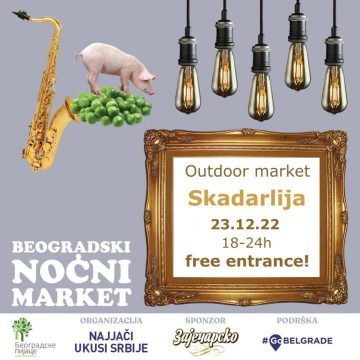 Belgrade Night Market at the Bajloni outdoor market in Skaradlija
Your last chance to get Christmas and New Year's gifts is right here! Yes 🙂 On December 23 from 18-24h, visit another great Belgrade Night Market event at the Skadarlija open market aka Bajloni market.
Choose unique local craft products offered by over two hundred exhibitors – artists, artisans and producers of various delicacies.
As always there will be lots of entertainment and great fun at the market 🎷🥂🎉.
Don't miss out another great night market experience in Belgrade 😃❤.
https://www.instagram.com/belgradenightmarket/