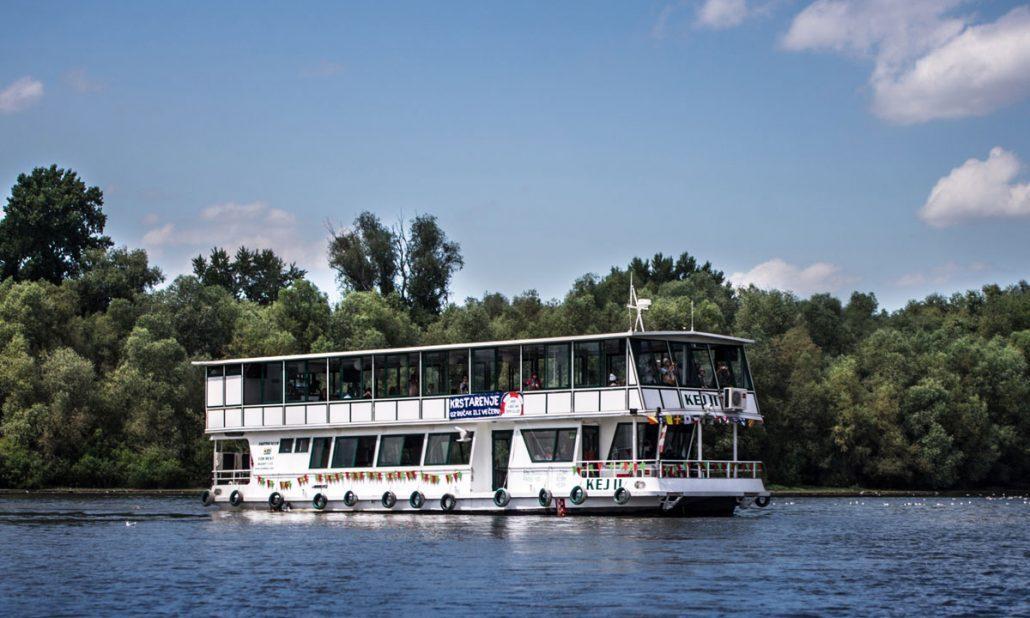 Belgrade boat river sightseeing cruise
A unique way to experience Belgrade from The rivers of Sava and Danube with a boat cruise
Embrace the city from the river.
Capture stunning views of the confluence of Sava and Danube rivers. Belgrade is one of the few cities in the world with the confluence of 2 major rivers.
Enjoy the peaceful atmosphere of the river as you cruise through its historic landmark of Belgrade fortress.
What You Will See on the Cruise
During your cruise, you'll get to see the Kalemegdan fortress – Nebojšina Tower – Tennis courts Novak Djoković – SERBIA OPEN – Sports Centre Milan Gale Muškatirović – Confluence Save to the Danube river – Pančevo Bridge – Zemun – Big War Island – Small horse island – Museum of Contemporary Art – Concrete Hall – Port of Belgrade – Patriarchy SPC – Saborna Church – Brankovs bridge – Old fairground – memorial of the victims in the camp – Sava mala – Old Sava bridge – Belgrade on the water – Splavovi clubs on river – St. Sava Temple – Gazela Bridge – Old Railway Bridge – New Railway Bridge – Belgrade Fair – Ada (lake, island, bridge.
https://www.google.com/maps/d/embed?mid=1XNNhesRxUlpneQACHgsBqprTP4PTo5NF&ehbc=2E312F
The Benefits of Taking a Cruise
The benefits of taking a cruise are many. First and foremost, you'll be able to enjoy a relaxing atmosphere while learning about Belgrade's history and culture with English audio guide. The boat cruises are also great for capturing amazing photos of the city!
Tips for Taking the Cruise
Bring a camera. You'll want to capture the best shots of Belgrade, so make sure you have a camera with you.
Dress appropriately for the weather. Even if it's hot outside, it can get cold on the boat, so bring layers that can be easily removed or added as needed!
Bring some snacks and drinks for the cruise – you never know how long they'll last before they run out!
Where to Find the Cruise
The starting point is at Beton hala dock in front of the restaurant "Ambar" Karadjordjeva Street 2-4, Belgrade 11000
Coordinates of latitude and longitude: 44°49'14.1″N 20°26'50.8″E
How to Book the Cruise
In order to book the cruise, you'll need to visit the Klub Kej website. Go to the calendar and click the desired date with the boat icon and select the time of the cruise. Only fill in the registration form and pay on the spot with the discount of 10% when showing a valid Belgrade Card.
The Cost of Taking the Belgrade river Cruise
The standard adult ticket is RSD 2.100 (appx €18). Using the Belgrade Card you will get 10% discount or RSD 1.890 (appx €16)
The Bottom Line
Consider the time of day. The best time to take the boat cruise is in the evening, when Belgrade's lights are on and you can enjoy views of the city from the river.
Enjoy yourself! Go with friends or family members, or make new ones along the way. The experience will be unforgettable either way!