Offer
10% off from the bill.
Please contact the attraction location for reservations and working hours.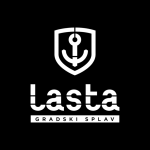 Lasta is one of Belgrade's best floating river night clubs. A place to go out, mingle, dance and have fun. Connecting elegance and refined with the spirit of crazy and wild Belgrade river parties.
You can completely relax and enjoy the beautiful ambience while at the same time you can indulge in the large amount of positive energy that is impossible not to feel, which can easily let you dance to the sunrise. The mix of colors and music and smiling people provides a true representation of the capital in a small and lively setting. Leveled floors of the club give possibilities for great interaction and communication. You can even dock from the river and have a drink through the sunset or get ready for a long night full of glamor and elegance.
Don't miss out on the large selection of cocktails. Lasta is often the right choice for bachelor parties, birthday parties and various other celebrations. With its charm and energy, anyone who comes once, always returns with pleasure.
During hot summer nights, under the open sky, on the banks of the Sava river situated between the new Ada bridge and city flickering lights, experience quality and memorable nightlife. No wonder why Belgrade is called the Berlin and Barcelona of Europe.
Images from the floating river club Lasta present a world class ambience and experience – See you there!
Bus: E2, 3A, 23, 37, 51, 51N, 52, 53, 56, 58, 88.
Tram: 11, 12.